So we have a commitment for a certain number of workouts next year. Showing up consistently plays a big part in improving your fitness. Dang it, we can stop there. I mean, there isn't much left in fitness and wellness if you're cranking 2-6 XT workouts a week.
I'm all for simplifying life. That's the beauty of XT, just do it a few times per week and don't overthink it. Yeah sure, drink more water, sleep more, whatever. But you're pretty much there.
However, you may be searching for a little something extra. Right? Some other way to measure how well you're doing maybe? You only have so many neighbors who need help moving their couch. You may need some physical outlet to keep you interested. You may need some inspiration.
Many of you are on top of this already. Your 2022 calendar is full of stuff you're training for. In the last few months we've made mention in the newsletter of members doing organized events, competitions, and leagues like this:
triathlons
marathons
adventure races
bicycle rides
USTA tennis
Organized events like these are great because they really hold your feet to the fire. The results are official and posted online for anyone to see. They fire up the competitive juices and keep you accountable, providing structure for your workouts. They can be stressful and cause anxiety, but so can Thanksgiving dinner with your family, so they're good practice.
I think slapping some events on the schedule should be part of our goal setting exercise. I failed miserably at this in 2021. It was basically an eventless year except for some tennis stuff.
In 2022, I think I'd like to do an adventure race, a running race, a mountain bike race, and some competitive tennis. The biggest barrier for doing all these is injury, especially when it comes to the running race part. I really want to do a half marathon but I can't seem to stay healthy. I have a plan and I'm shooting for a June half marathon anyhow.
XT is here for you on this topic. Nichole Coleman has already been talking up the Rugged Maniac coming to Delaware, OH in May. It looks like a fun and convenient 5k adventure race, so I also signed up.
An adventure race is a great test because it incorporates your whole body. Not only will you be running, you'll also be crawling, climbing, hanging, and shimmying. XT is great preparation for adventure races so feel free to join us. We'll be organizing the XT caravan to head down there for the race on May 7th.
If you're interested you can sign up and join our team by clicking on the picture below. It's $49 until at least the end of the year, then it goes up significantly. Be sure to sign up for team XT FITNESS so you can get a preferred start time and hang out with other XT people.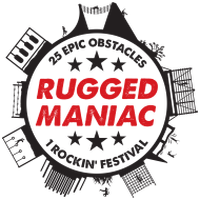 So c'mon, it will be fun. Our team start time is 9:30 but I'm sure we'll have to be there an hour before to pick up race packets and such. In fact, if possible, someone from XT will volunteer to run down the day before and do some packet pick up!
Delaware is barely an hour away for many of us so there's no need for an overnight stay. Heck, if you're coming from out of town, we'll find you a place to stay in sleepy little Findlay. What a great way to kick off the summer season and maybe even do something outside of your comfort zone.
What else do you have on your schedule? I want to hear about it. I'd like to start publishing a list of events in the newsletter, on our site, or on the Facebook Group. Don't be afraid to share.
As far as benchmarks go, we're working on it. We had a lot of momentum with that April benchmark last year and I did it a ton over the summer. We may dust that off or come up with some other benchmarks. Thanks for your patience.