The year 2021 was great, but there were issues.
Taking things from a fitness and wellness perspective, it wasn't very successful for me. I'm hoping that 2022 will be a lot better, so I'm starting to plot and plan to insure that I have my act together before the first Monday of January rolls around.
Always start on the Monday after, I'm sticking with that.
First, humor me. Let me reflect on my 2021 using my favorite workout tracker of all time: the color-coded daily tracker by month thing.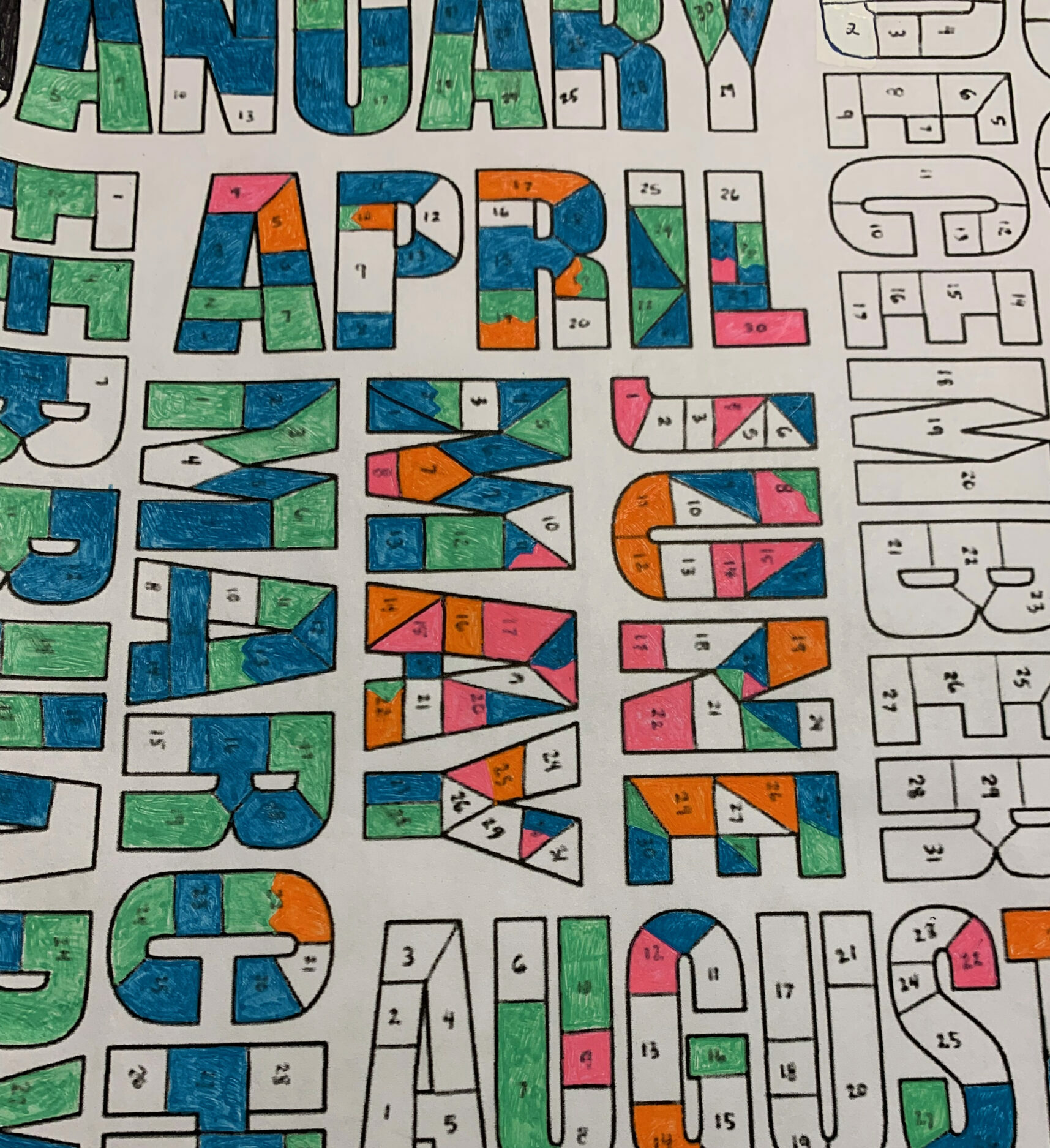 I moved a lot. I guess I'm happy with the volume. I did XT a couple times a week (green), I ran outdoors all winter long (blue), I rode some bikes (orange), and I played a fair amount of tennis (pink).
I also had some great firsts:
downhill mountain biking (Snowshoe, WV)
via ferrata rock climbing ( Daniel Boone National Forest, Kentucky)
mountain biking the full loop at Mohican State Park (Loudonville, OH)
But I just didn't feel right. I was disorganized and going about things in a haphazardly. The only goal I had was to get better at tennis. That's a dumb goal (nothing specific or measurable about that, the first two parts of SMART goals). My plan to achieve it was play a lot. What a fool (luckily member Corinne Hoffman stepped in to save the day at the end of summer with a set of lessons).
My left hamstring started hurting in June and held me back from running. July and August were filled with vacations and I went off the rails skipping workouts and eating junk. I could feel my physical wellness declining throughout.
I didn't even do a single event. Not one dang it! Gail and I had planned to do a late September 10k and luckily she agreed to cancel and push it out to June 2022 , which, sadly, was a huge relief for me.
I'm done beating myself up. I'm all about looking forward! Let's start preparing for calendar year 2022 folks.
We'll dig into the details over the next few months. We have time to plan. For now I just want to set out some major groupings that we can use to think about 2022 goals.
The Consistent Workout Framework (base level fitness)
Competitions, Events, and Benchmarks (measurement)
Sufferfests and Epic Days (pursue pain and discomfort)
New/fresh/refreshed Endeavors (embrace change)
Other Wellness (nutrition, sleep, recovery)
Let's get some goals in each of these areas. I'm talking about substantive, thoughtful goals that push your limits and keep you consistent without tearing you down and making you feel like crap.
Planning is not easy. It takes some work and isn't fun, but I think it's a path forward to beat my fitness doldrums. You with me? We have two months to get this wired in and it's not too early to start.
XT Fitness is committed to giving you a ton of support. We're going to discuss this on the site and in the newsletter throughout November and December. We'll be talking it up occasionally in classes. Plus, we're going to have support materials like workout trackers and motivational stickers.
Yeah, stickers!!
So start thinking about 2022.
We'll talk in a week or so when I address goals regarding your base level of fitness. We'll need a consistent workout framework to address that and XT has the solution. Talk soon!